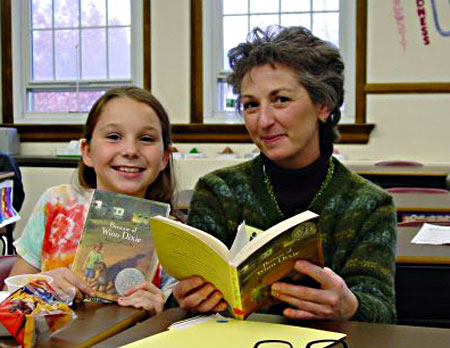 Everybody Wins! Vermont: Success in reading that lasts a lifetime
This year, 1400 children and mentors will read together for an hour each week at lunch in 26 schools. Now that is truly a Power Lunch.
Race To The Top
On August 23rd,a team of 14 EW!VT supporters will climb the Mount Mansfield toll road in the 2015 Race to the Top of Vermont sponsored by the Catamount Trail Association. Please pledge your support, and help us keep Vermont mentors and children reading! See the listing to the right or use the link below to donate.
Donate to EW!VT Race to the Top of Vermont 2015 at Razoo
Thank you for investing in Vermont's children by giving generously.
Site Coordinators Needed
Help bring reading mentors and children together around Vermont! Everybody Wins! Vermont is looking for site coordinators for reading mentoring programs for 2015-16 in the following schools:

White River School in Hartford
Rutland Intermediate School in Rutland
Thatcher Brook School in Waterbury
St. Johnsbury School in St. Johnsbury
Hartland Elementary School, Hartland
These are all part-time positions, from 10 to 22 hours per week depending on the school. For more information see the full job description.
What is Everybody Wins! Vermont?
Everybody Wins! Vermont Is a Literacy-based mentoring program.
In 25 schools in Vermont and 1 in New Hampshire, adult mentors read for one hour over lunch each week with a student at their local elementary school. Our Power Lunch program sets children up to love reading and succeed in life. It supports local schools and communities by connecting community members to their schools.
Do YOU have an hour a week to invest in the life of a local student? Click here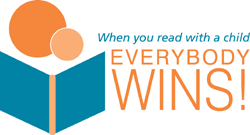 Everybody Wins! Vermont | 25 School Street, P.O. Box 34 | Montpelier, VT 05601
Phone: (802) 229-BOOK (2665) | FAX: (802) 229-1010
info@ewvt.org
Unless otherwise noted, all photos on this site copyright:Russ Hurlburt,
Website: RussHurlburtPhotography.com