Everybody Wins! VT and National Life
Host the 9th Annual Read-a-thon
Everybody Wins! Vermont will hold its 9th Annual Read-a-Thon at the National Life Building in Montpelier on Saturday, January 25th from 1-3:30pm.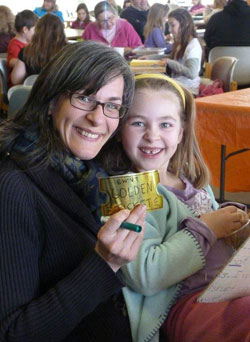 All are invited to participate in this free, family-friendly, community event. Everybody Wins! VT mentors, their elementary school "mentees" and their families, National life employees and members of the community will gather to read aloud books in celebration of national mentoring month.
Breaking The Record
The group will attempt to break a record of number of books read in an hour. The event will feature entertainment by "Marko the Magician", milk and cookies, and hidden "Golden Tickets" in books that are redeemable for prizes from Bear Pond Books. Every child in attendance will receive a free book to take home with them.
Teams and individuals are invited (but not required!) to collect pledges for their reading session, which National Life will match dollar for dollar. Those who sign up in advance at Bear Pond Books will be registered for a prize drawing.
A great time was had by all at last year's event take a look at the Read-A-Thon 2013 page.
For more information, call Everybody Wins! VT at (802) 229-2665.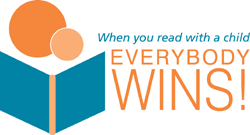 Everybody Wins! Vermont | 25 School Street, P.O. Box 34 | Montpelier, VT 05601
Phone: (802) 229-BOOK (2665) | FAX: (802) 229-1010
info@ewvt.org